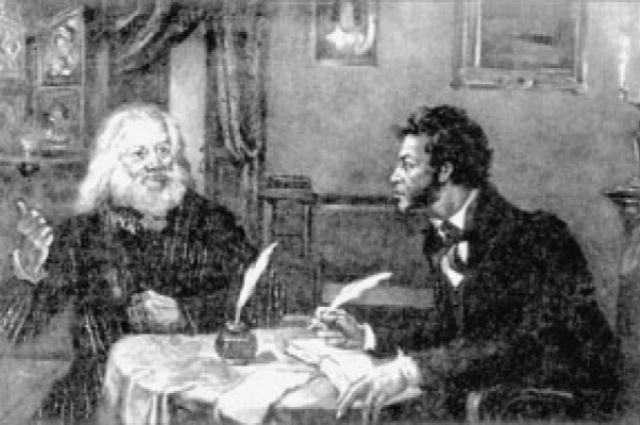 06.01.2023
A. S. Pushkin considered love to be one of the most important human values. Therefore, this topic has become one of the most important in the works of the famous writer and poet.
The lyrical hero in A. S. Pushkin's poems enjoys love in any of its manifestations. Even separation and parting is evaluated as a life experience, as a moment of happiness on a person's path.
The theme of friendship
Friendship was of particular importance in the life of A. S. Pushkin. He appreciated his fellow students at the lyceum, respected those who embodied his views on life. The lyrical hero thanks all those who influenced his worldview. Friendship in the works of A. S. Pushkin acquires both a mood of happiness and a mood of tragedy, since many of his friends have already passed away.
Nature theme
The main themes and motives of Pushkin's lyrics are revealed with the help of nature paintings. Landscape lyrics are not only a desire to convey the beauty of the surrounding world, but also a way to reveal the inner "I" of the lyrical hero. Nature is a kind of personification of freedom and harmony. Merging with nature, a person feels peace and inspiration.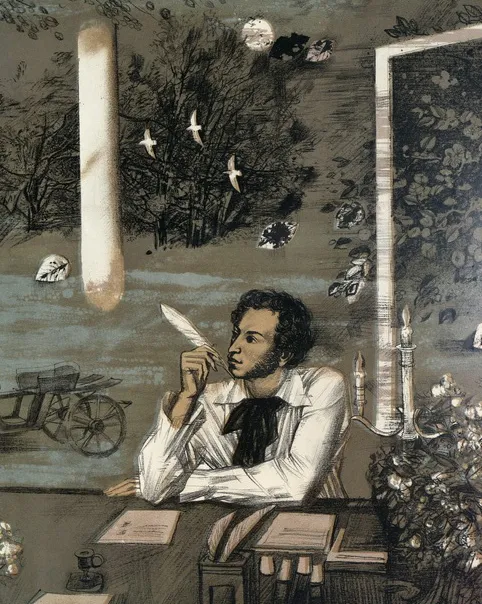 The theme of the Motherland
In many works of A. S. Pushkin, the ideas of patriotism sound. The writer has always thought about his country, about its future, so he often raised topical and topical issues in his poems. Civil issues are becoming important. For the sake of saving the Motherland and improving it, the lyrical hero is ready to sacrifice himself.
The theme of the poet and poetry
The theme of the poet and poetry in Russian literature largely developed thanks to the Pushkin tradition. The poet was one of the first to understand the meaning of the writer in the human world: it is he who is able to "burn people's hearts with a verb." The poet, according to A. S. Pushkin, has a divine principle that distinguishes him from ordinary people.
Philosophical motives
The great writer and poet of the XIX century addressed eternal problems in many of his poems. A. S. Pushkin reflected on the destiny of man, on the essence of being, on life and death, on good and evil principles. A. S. Pushkin addressed philosophical lyrics throughout his work, these motifs were combined with many other themes.
Generalization
A table with examples of the most famous poems will help demonstrate the main themes that sound in the lyrical works of A. S. Pushkin.