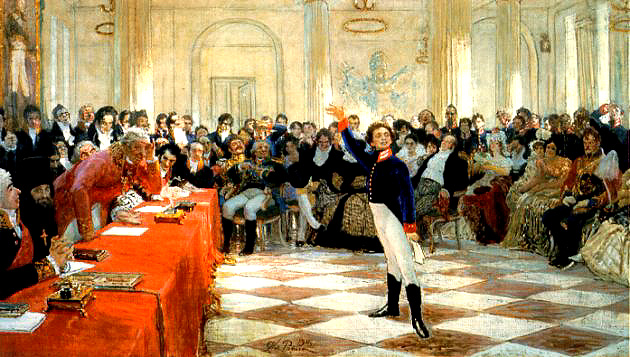 09.12.2022
Pushkin is an extraordinary phenomenon and may be the only phenomenon of the Russian spirit: it is the Russian man in his development, in which he may appear in two hundred years.
"In him the Russian nature, the Russian soul, the Russian language, the Russian character are reflected in the same purity, in the same purified beauty in which the landscape is reflected on the convex surface of the optical glass." – From Gogol's article "A Few Words about Pushkin," 1832.
Interesting facts from his childhood:
Pushkin has memories of his four years of age when he witnessed an earthquake in Moscow in 1803. He recounted how he once noticed the earth rippling and columns trembling during a walk.
The first meeting of the future poet with Emperor Alexander I took place when he was a child. Pushkin almost got under the hooves of the monarch's horse. Fortunately, the horse managed to stop.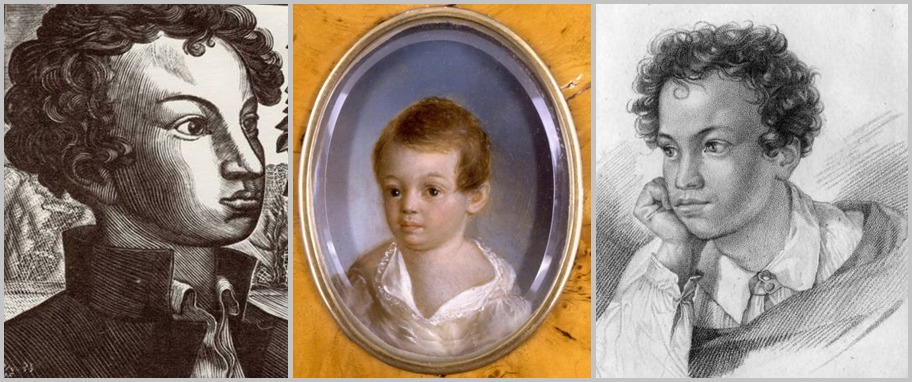 Interesting facts about friends
Each lycée had a nickname, and some had more than one. Ivan Ivanovich Pushchin – "Jano", Wilhelm Karlovich Kuchelbecker – "Kyuhlya", "Glista", Danzas – "Bear", Anton Delvig – "Tosya". And Pushkin had the nicknames "Frenchman" and "Monkey."
With Wilhelm Kuchelbecker Pushkin will have his first duel in the Lyceum. The occasion will be Pushkin's reckless epigram, which ends with the words "and Küchelbeker and nauseating." Küchelbeker, enraged by Pushkin's words "Delvig! Stand in my place, it's safer here," will shoot his second-in-command A. Delvig's cap, and Pushkin will throw away his pistol altogether.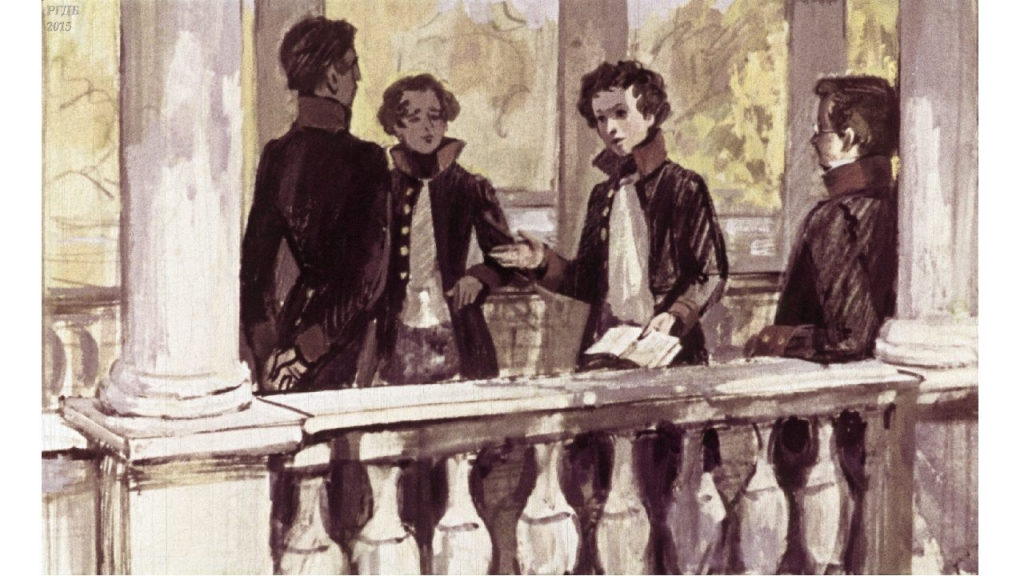 Interesting facts about Lyceum life
Pushkin would not be called an excellent student: he was 26 out of 30 pupils in the Lyceum.
In 1818, when Pushkin was 19 years old, he became seriously ill. The illness made him shave his head, so Alexander Sergeevich had to wear a wig.
At the Tsarskoe Selo Lyceum he met the revolutionary Decembrists who rebelled against the tsar in 1825, but the young Alexander did not take part in the attempted coup d'etat.
Interesting facts about his works
During his life Pushkin wrote 1 novel in verse, 12 poems, 7 fairy tales, 15 prose works, 8 dramatic works, 783 poems. All of the master's works occupy 16 volumes of books.
Pushkin was the first Russian writer of the time, who wrote exclusively in Russian.
It was Pushkin who suggested the plot of "Dead Souls" to Gogol.
Once Gogol asked Pushkin to tell a joke. Alexander Sergeyevich told it and gave him the idea for The Government Inspector.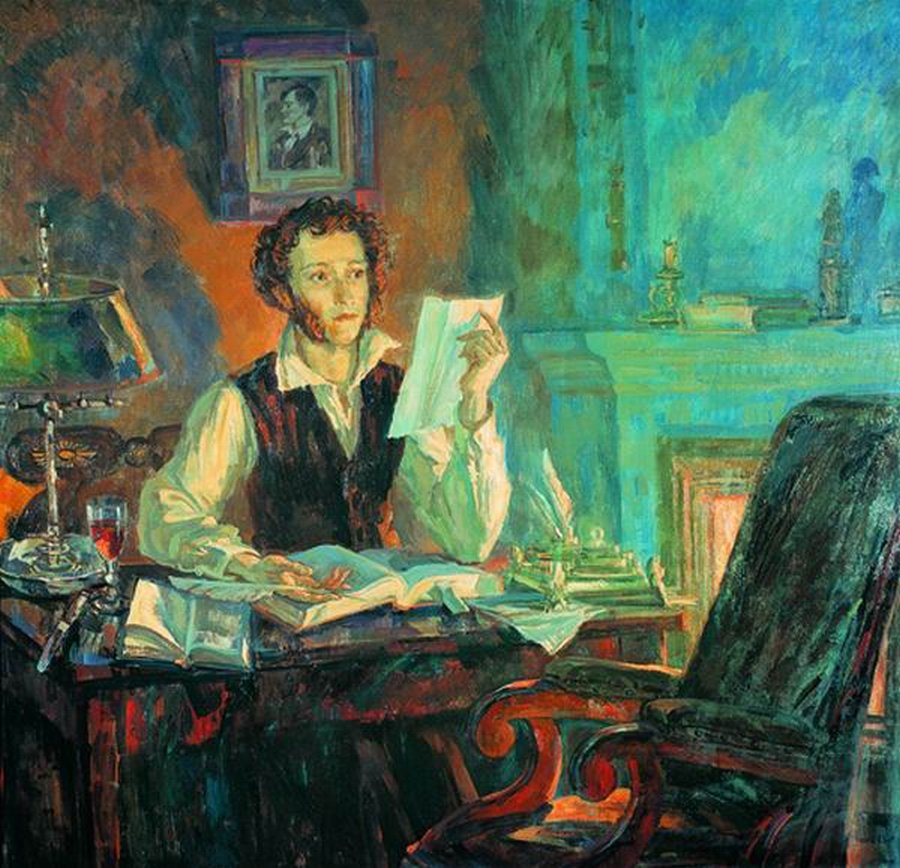 Interesting facts about appearance
Natalia Goncharova was not only a beauty, but also 10 centimeters taller than her husband. For this reason Pushkin tried to keep away from his wife at balls in order not to accentuate the attention of other people on this contrast.
The poet wore a cylinder hat and high-heeled shoes to hide his lack of height, which he was so ashamed of.
His successful matchmaking the poet attributed to the "lucky" tailcoat, which gave him a friend P. Nashchokin.
Pushkin made manicure and grew a nail on his little finger. And even put a special thimble on his little finger, so that the nail was not broken.
Interesting facts about duels
Pushkin took part in 29 duels during his life, but he never shot first.
Pushkin could hit the target all times out of 20 attempts, because he was an excellent marksman.
Alexander Sergeyevich often wore a ring presented by E. Vorontsova, which he considered his talisman. In any duel the great poet put on this ring. But on the last duel he put on other ring – with an emerald.
Even after he was mortally wounded, Alexander Sergeyevich shot his opponent. The latter was saved from imminent death by a button. The bullet pierced his hand, which was attached to his chest, and lodged in the button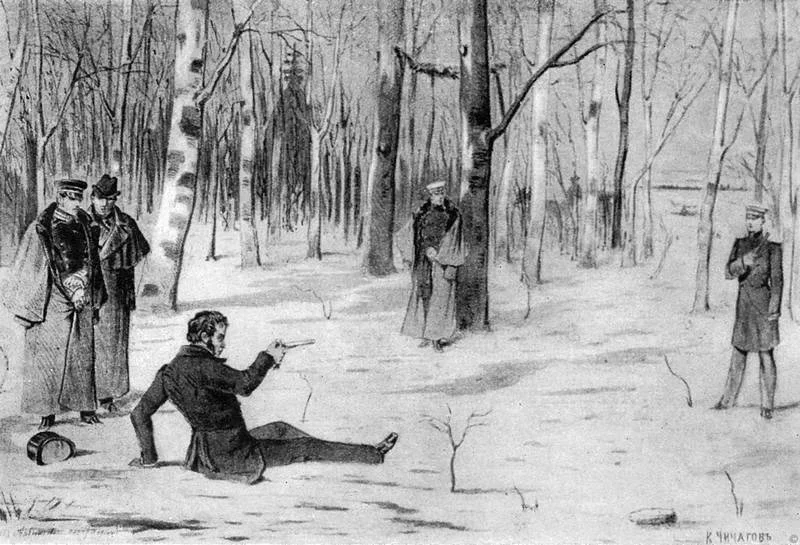 Interesting facts: memory of the poet
Pushkin ranks 19th in the number of books written about him in the history of mankind.
A small planet is named after Pushkin.
There are over 670 monuments to Pushkin around the world. There is even a monument to Pushkin in Ethiopia.
In Russia there are about 23 streets named after the great poet. In addition, there are two named streets in Ukraine, Pushkin streets in Baku, Azerbaijan, Armenia and Georgia.